Learn whats new out there when it comes to gardening and yard maintenance. Get the skinny on the latest gadgets and tools that make short work of
your yard or garden project. From planting to yard cleanup, this article will outline about a dozen really useful tools that you'll wish you had sooner.  
Having the right tools at your disposal can often determine the success of the plants you put into the ground. Whether you find yourself planting a
vegetable garden or a new flower bed, you will almost certainly have a more enjoyable experience if you're using tools and gadgets that simply make gardening easier. 
1. Non-Slip Stainless Steel Hand Weeder
Keeping the weeds out your garden doesn't have to feel like such a chore with the right hand weeder on your side. This non-slip stainless steel hand weeder,
which is conveniently available on Amazon, features sturdy stainless steel prongs that won't bend or twist with use. The shaped handle is ergonomic and gives
you the best grip. Want to pull up those dandelions like a pro? Check out this must-have non-slip stainless steel hand weeder on Amazon now.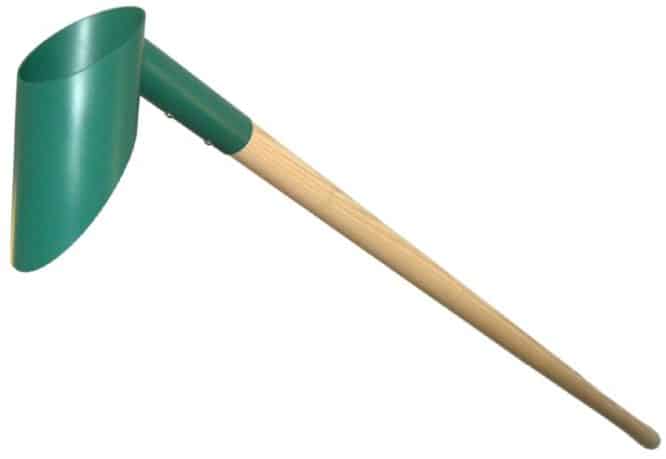 2. The GroundsKeeper Tool 
Have you ever wondered about more versatile gardening tools? What if there was an all-in-one tool that could help you get more done faster? Well, now
there is. Austin-based GroundsKeeper Tools features a smart tool that can be used for gardening and landscaping.
With a single tool, you can weed, cultivate, plant, and trench with ease. Learn more about this dynamic gardening gadget here.
3. Allsop Folding Wheelbarrow
Wheelbarrows are infamous for being heavy, hard to handle, and for taking up massive amounts of space. If you could make use of a lightweight cart or
wheelbarrow that also folds up for convenience, the Allsop Folding Wheelbarrow offers an affordable solution. Now available at Amazon, the Allsop Folding
Wheelbarrow can hold up to 150 pounds but weighs under 15 pounds itself. Its collapsible body allows for easy ground-level loading, which truly opens new
doors for anyone who spends time in the garden. See all the details about the Allsop Folding Wheelbarrow.
4. Hand Rakes
When you're raking up leaves or scooping mulch, have you ever wondered if there's an easier alternative to shoveling or raking? If so, you are not alone! Releaf Leaf Scoops wondered, too, and set out
to create Hand Rakes. These oversized scoops fit directly onto the hands and let you scoop and rake using your hands.
This is a great way to protect your hands when handling things like pine needles, but there are plenty of other uses, such as fruit picking and feeding leaf shredders. Check out Hand Rakes now.
5. Garden Genie Gloves
Gloves are great, but Garden Genie Gloves are truly a wonderful upgrade on the typical garden glove. Sure, they look at little "Halloweeny" with the four built-in
claws but they really make planting a breeze. They are both waterproof and breathable while also being durable, offering a comfortable and highly practical
alternative to basic gloves. Garden Genie Gloves are available now for less than $10.
6. Folding Garden Bench
Is kneeling and squatting in the garden causing stress on your knees and back? If you've been looking for a portable solution, the TomCare Garden Kneeler Seat
just might be the relief you've been looking for. This lightweight folding bench can easily be carried to your desired spot and holds 300+ pounds. It features
storage pockets to keep tools organized. Learn more about the highly rated TomCare Folding Garden Bench here.
7. The Grommet MAXBIT
The MAXBIT is a nifty garden hole digging drill bit that fits right onto a power drill. How much easier can digging holes in the garden get? The MAXBIT is going
to be your go-to garden gadget you'll use for years to come. See details at The Grommet.
8. Timelapse Garden Video Camera
Ever wish you could capture a timelapse of your growing season on camera? The Timelapse Garden Video Camera makes it a reality! Watch your garden
grow over time with this nifty gadget. Check out the details at their site.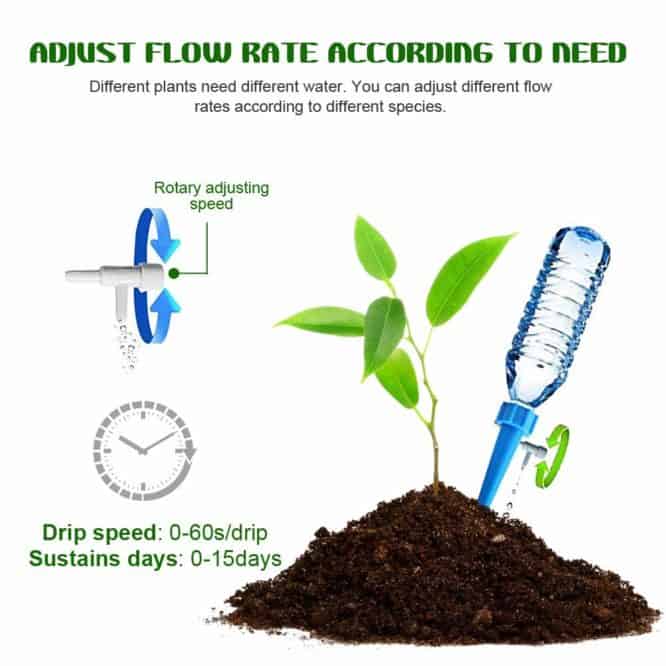 9. OYSIR Self Watering Spikes
Find yourself forgetting to water your plants? Maybe going out of town? OYSIR offers a realistic solution with their self-watering spikes, which adjust watering
speeds to the need of the plant. These are made of environmentally friendly plastic that's approved by the EPA. Get all the deets here.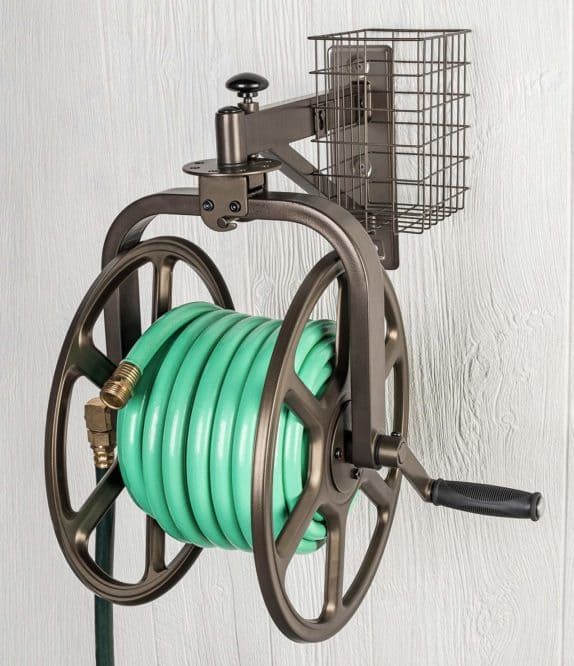 10. Liberty Garden Multi-Directional Garden Hose Reel
If you are tired of fighting with your hose every time you need to move or extend it, the Liberty Garden Multi-Directional Garden Hose Reel provides an
answer. It effortlessly holds 125 feet of 5/8 inch hose and pivots 90 degrees. Stop wrestling with your old, outdated reel and check this one out.
11. WORX Robotic Lawnmower
They have robotic vacuum cleaners, why not lawnmowers? The WORX Robotic Lawnmower can mow up to a half acre with ease -just set it and forget
it. It learns your yard and makes adjustments on various factors, offering a smart way to cut grass! It also makes cents -if you pay $75/month for lawncare
thats $900/year- this thing will pay for itself and then start saving you money (thats pretty cool). Check out the details here.
12. Bladeless Leaf Mulcher
This foldable bladeless leaf mulcher gets the job done at 53 gallons per minute with its 13.0 amp motor. Attach a bag to the bottom, and all of your mulch will
be seamlessly bagged up for you. It's sturdy yet can be moved as you need. Get all the details here.
Gardening this spring can be easier than ever with these dynamic tools and gadgets! Get your gardening
done faster, make cleanup easier, and simply get more done in less time with these smart products on your side.
What products do YOU use that you can't live without? Let me know in the comments below so other readers can benefit.